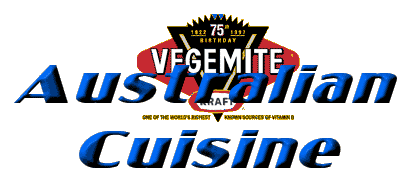 YUMMO!! Food, food and more food! We have some great and very unusual food in Australia - Vegemite, Lamingtons, Damper, Anzac Biscuits, Iced Vovos mmmm YUM! or what about Stockman's Bootlaces, Curried Yabbies and Rice or even Dogs in Blankets?
If you feel like having a taste of the normal and not-so-normal Australian cuisines - then check out the recipes and history to some of these great foods here!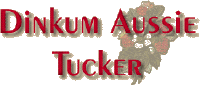 Dinkum aussie treats.... meet the Caramello Koala, munch on some vegemite toast, pack away a meat pie with sauce and much much more...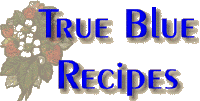 Recipes for food that typical aussies actually eat! Wait til you try a lamington! or even better a pavlova smothered in whipped fresh cream and fresh fruit! MMMMM That's dessert of course! You can also find a few recipes for typical Australian feasts too...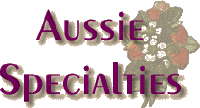 Here are the strange and unusual very Australian recipes - ever tried Kangaroo Tail Soup? or how about Camel Stew or better yet - Barbecued Emu? These and many other unusual Australian recipes can be found here!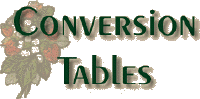 Need to convert weights and measures? What about oven temperatures etc - then check this section out for all the information you need!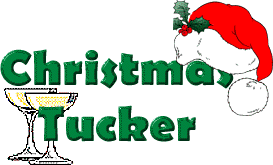 BushFood reprinted courtesy of the
Bush Tucker Supply Company

[ Dinkum Tucker ] [ True Blue Recipes ] [ Aussie Specialties ] [ Conversion ] [ Australian Bush Food Menu ]